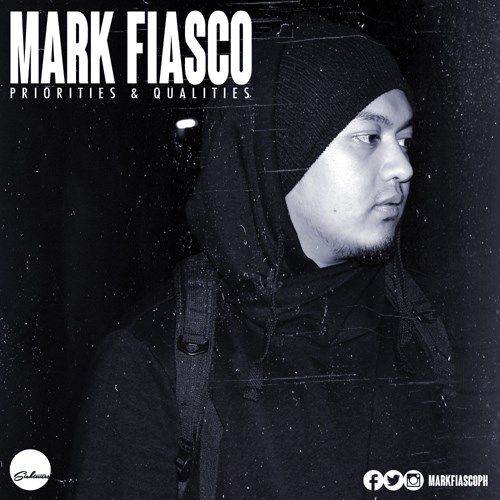 This kid is gonna spoil the game, download the album here.
"Naranas mo na ba yun himinto ka sa paglalakad, dahil mayroon kang nakaligtaaan na bagay na dapat mong balikan? Importante diba? Hindi mo matitiis, babalik ka. Pero pa'no kung sobrang layo mo na, hihinto ka pa ba?" Reflections of a man away from home. Chasing his dream. These opening words from Mark Fiasco details everyone on a crossroad in their days and within their days. Decision which to prioritize, and how much we value the things we set our hearts and minds on.
This mixtape is filled with reflections needed in your journey, as a rapper, a producer, a call center agent - to trust yourself and know there is so much more. First track "Hakbang" - is a song we've all heard before, pushing yourself to the limit regardless of the obstacles. This is Fiasco's 3rd release after the success of the Dear Summer joints. Similar formula but -- Lebron games has always been good, this album is Lebron James in his first Eastern Conference Finals and "Eyedentify" is that triple he made on Turkoglu in 2009. The confidence on the rhymes, delivery and the whole "Dat-dararara" shows this kid found something the past few months in his self. Aero blesses the album with pro filipino hiphop verses on "Reachin'" and Fiasco holds his own with the microphone veteran. Notable contributions from day once collaborator Curse One, these two should do an album together. Lhon Lee did well to compliment the last solo joint on this album on "Halaga" -- the album draws rhymes from a cypher cut "Abot" with his friends on board. Galing ng mga bata ngayon! My favorite track in this album is "P's and Q's" - the sound and the drums just calls my attention. While Mark Fiasco has definitely increased his ability to tell his story, enunciate his rhymes and reflect on his experiences -- his ear for beats has grown and is now at the fore front. Please make more beats kid.
This album is worthy of deleting some albums you used to listen to saved up on your phone or hard drive. Yeah go ahead delete some of that 2014 crap you listen to. For people who aren't familiar, there is a digital booklet that comes with the download for his album cover and credits. Stay brilliant when you use a PDF Mark, there is so much you can do.
Stay dreaming kid. People are placed around you to help you but trust no one. It's your dream.