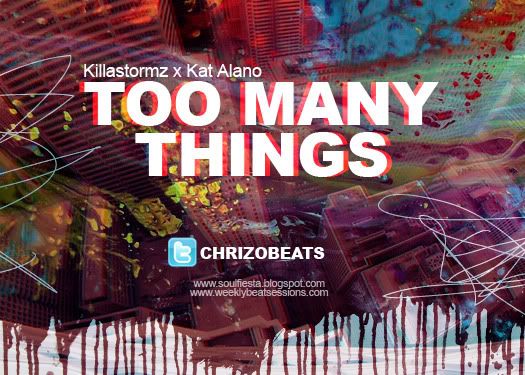 Killastormz & Kat Alano - Too Many Things (Produced by Chrizo)
Its Weekly Beats tuesday again and Chrizo serves you up a feast - lyrical giant Killastormz drops 2 verses on this joint with Kat Alano lacing the hook on some soothing jazzy overtone.
Scratches by DJ Excaliber -- and I heard, a Nimbusnine verse is suppose to make its way to this song.
You gotta fight to build, ignite the skill. ILLEGITIMATE KINGS!!
DOWNLOAD TOO MANY THINGS VIA DIVSHARE
HERE
DOWNLOAD TOO MANY THINGS VIA MEDIAFIRE
HERE