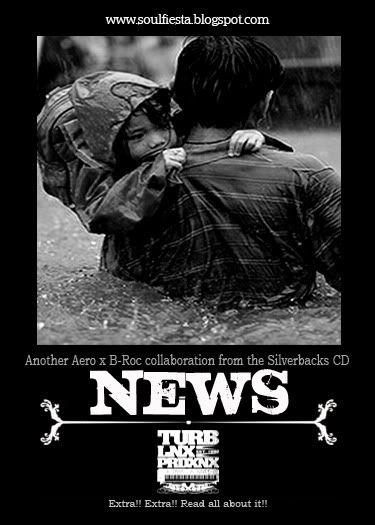 Aero - NEWS (Produced by B-Roc)

Before we bring in total sunshine to your October, I want to give you this track from Aero -- which is just fitting to the news of earthquake in Singapore, the tsunami in Samoa and the floods in Manila. News is a beat I made for the Silverbacks CD. I remember when we recorded it, Aero was bugging me to record and I've been putting off our schedule because of how busy I was. Now this guy comes to Manila with months in Bacolod in between so whether I was busy on something -- I had to give this AMP member his studio time before he leaves for another stint in Bacolod. I made this beat the day of the session or the night before, I can't remember -- but what I do remember is that Aero didn't come in late! Hehehe. Had his brew and I let him vibe off the beat. Also, after he wrote the first verse -- me and Chrizo challenged him to write the 2nd verse from a third person point of view. Sort of like a reporter, reporting about Aero the storm. You can also hear the anchorman, Chrizo himself, throughout the track.

It was dope and fun to make this song yo, we did it all in less than 3 hours. I don't think cats get creative with they songs nowadays. Check on Chrizo's outro -- payola, and the gas price increase from last year. Enjoy this one as we set this up for Masskarra!! 3rd World muscle, keep on helping Manila!