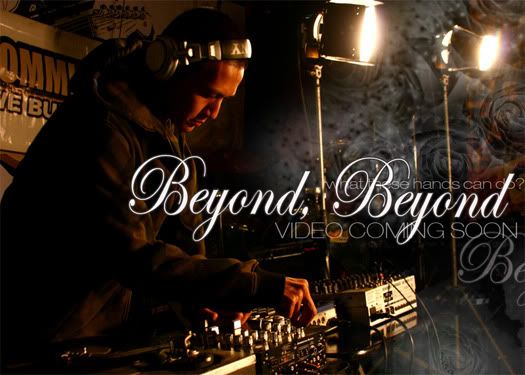 2009 SOULFIESTA HIPHOP AWARDS!!!


Well, here we are, a year without Empire Entertainments Hiphop Awards, no Monster 93Flava Awards -- but at least WAVE handled the Urban Awards. This year we all have fitting winners, and we can only hope they all get noticed. As far as me and the circle of people I managed to bump into this year, I would love to recognize how they moved my year. C'mon now, lets not loose the element of fun and anybody bitter about this, well its just me. Make your own blog and let it flourish and have your own awards blog. But until then, I put my foot down and carry on tradition of rewarding a fruitful year with my colleagues. Shoutouts to SoulSonicTV! Slow year right? I know you kids are busy over there with projects with Arbi and just life! But yeah, to get you in the mood for the next year -- I am debuting this Nimbusnine x Champ entitled "Lights On" from Champs coming mixtape to be released next year, word to your momma.
Champ feat. Nimbusnine - Lights On (Produced by True Scribe)
2009 SOULFIESTA HIPHOP AWARDS

Song of the year:
Mainit by Qyork & The Philippine Allstars
Producer of the year:
Flavamatikz & The Beat Shop
Album of the year:
LDP "The Project" & Peoples Future "Headlines"
Video of the year:
Mainit by Qyork & The Philippine Allstars
Blog of the year:
FILAMFUNK & FLIPPISH TV
Rookie of the year:
Young JV
Remix of the year:
'97 Style (Remix) by DJ Arbi Won & That Girl (Flavamatikz)
Lyricist of the year:
ILL-J
Show of the year:
DUBPLATE series
Hiphop HUSTLERS of the year:
Mike Swift & 187 MOBSTAZ
Power Move of the year:
Mike Swift for Konektado DVD & G-Unit Asia
Campaign of the year:
Beyond, Beyond & TO THE BILLBOARD
Brand of the year:
PLAYGROUND
Pro Ball Player of the year:
JV Casio
Club Promoter of the year:
Stratosphere Promotions TEAM STRATO
Live Performer/Performance of the year:
Jonan Aguilar with the Anak band
King of the Cypher Award:
Datu
Tshirt design of the year:
TURF's Passport shirt & I Love Hustlin's BOSS BALITA
DJ of the year:
Flavamatikz
Radio Show of the year:
Morning Wood U92
House Party of the year:
Rjay's Belated Birthday Bash
Joke of the year:
Chrizo "EEL-JAY"
The Community Award:
Tollo Bote mobilizing help for Ondoy victims
NIGGA PLEASE AWARD:
Krazykyle dodging ME backstage at the APL Charity Concert
Tsismis of the year: Some girl who beat up a tranny at Tabu


If you think you should be up in here let us know. And yeah, tickle your funny bone a little -- don't be a female. And yo whoever said there could only be one winner? , unless you have a ballot to decide it. In this case, I'd love for you guys to add more winners, especially on the Nigga Please Award; and appreciate your colleagues hard work for this fucking year of recession!

Next years gonna be really intersting with the resurgence of Mike Swift back home, surprise iggins! With GRAE trying its best to come up with a FEB release, with QYORKS album done already, more and more clubs packed with some OPM Hiphop personalities, radio evolving to hiphop bred DJ's, my second year away from home, Liza Nakpil leading Dcoy's campaign for next year, Loonie's album coming out, election season means alot of money for some hiphop personalities and LDP concert in Music Museum -- shits gon be real interesting so yeah take a good look at the fireworks tonight, cause I think thats exactly what hiphop'll be causing throughout the year. No matter which side you think you're on.


Salamat sa inyo.