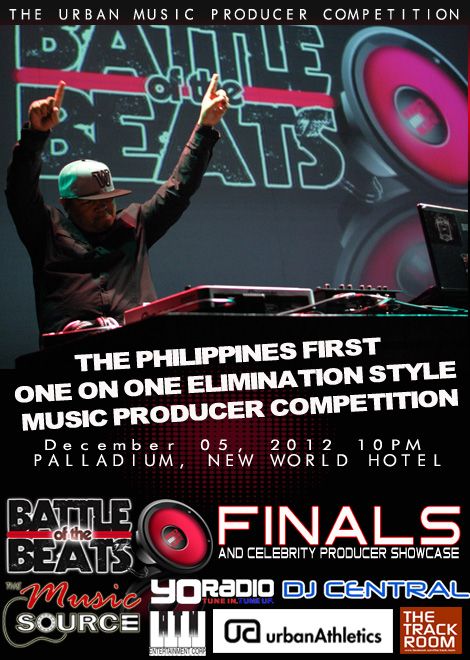 It's stoopid how I'm in the poster, much love though.
FROM PINOYTUNER: Music is inspiration. And for many, it is life itself. With this, we are spreading the word about the newest event that is quickly gaining the support of industry fans and common people alike. Literally, the day it began, this event started changing careers and lives. Witness with your own eyes as music industry history unfolds with this first-of-its-kind show, which has never before been seen in the Philippines. We would like you join us when we crown the very first "King of the Beats."
READ THE REST OF THE ARTICLE
HERE.