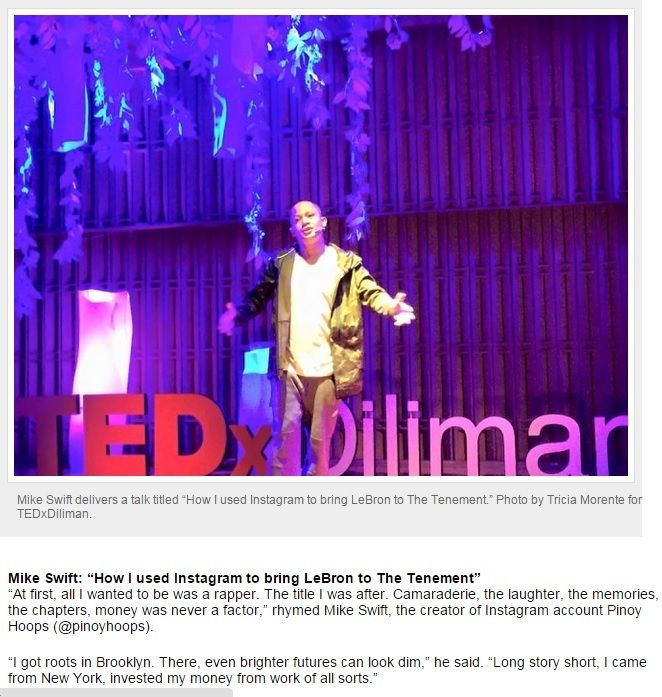 Sweezy talks about how he brought Lebron James to Tenement. #Legendary
From Interaksyon: "At first, all I wanted to be was a rapper. The title I was after. Camaraderie, the laughter, the memories, the chapters, money was never a factor," rhymed Mike Swift, the creator of Instagram account Pinoy Hoops (@pinoyhoops).
"I got roots in Brooklyn. There, even brighter futures can look dim," he said. "Long story short, I came from New York, invested my money from work of all sorts."
READ THE ENTIRE ARTICLE
HERE
.